As business owners and professionals in our respective industries, it's time we start realizing that we are our own personal brand.
When we think of branding, we automatically think of the big name companies like Apple or Spotify.
It's easy to get caught up in the day to day grind and forget that we as professionals are a reflection of our overall brand.
Whether you work for a large company or own your own business – everything you do hurts or helps your brand.
Have a look at the infographic (by Anna Rydne) to learn more about what it takes to develop your brand and the positive impact it can have on your career.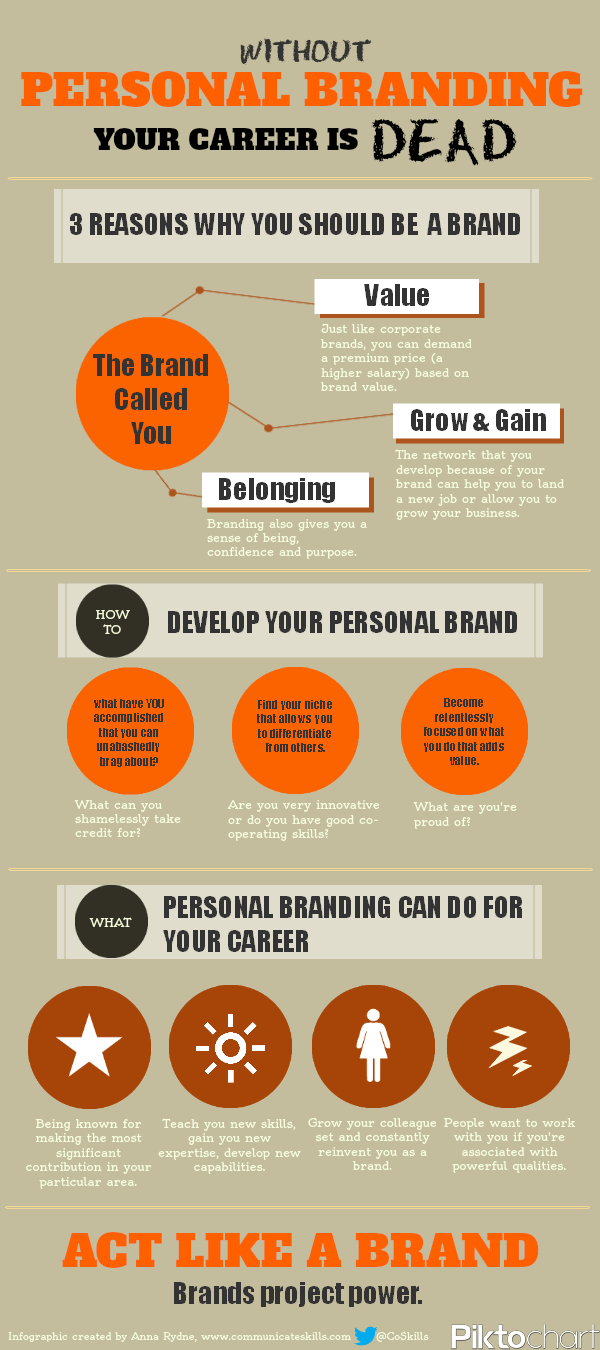 Is building your brand at the top of your mind?
By developing a strong personal brand, you will gain value, grow your network and become respected in your industry.
Let's talk about your brand – contact me today!